Due to the Australian Government's continuing international DO NOT TRAVEL ban and the recent Australian State Border closures, Sisterhood Womens Travel has re-scheduled all 2020 tours both domestic and international to 2021.

As Australian State Borders have reopened all 2021 domestic tours are available for booking.

If international travel continue into 2021, we will review each tour in departure date order and will operate in line with current advice from the Australian Government and when the world is a safer place.

The 'goal posts' continue to move and as usual we are monitoring, negotiating and updating as best we can under these exceptional circumstances.

Preservation of your funds is our Number 1 priority and as always we will keep you updated when relevant information comes to hand. Our preferred method of communication will be via email.

Along with our standard booking conditions (which applied pre COVID-19) we have now added a COVID-19 section to our booking terms and conditions. Please visit our Booking Conditions page for more information.

We understand your concerns and appreciate your patience as we continue to navigate these challenges.

We welcome your calls any time to discuss 1300 885 255.

As always, we face the music and dance…… what more can you do!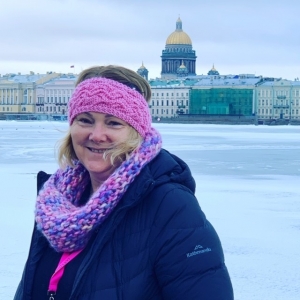 About the Author: Hayley Morris
The founder of Sisterhood Womens Travel and owner of an award winning travel agency - "I've been in travel for over 13 years and identified the need for a touring company to provide fully inclusive, interesting tours just for women". One of the things I love about travelling with a group of inspiring women is that we are all brought together to share a passion for travel and to see our amazing world in the company of friends, what better way to travel!