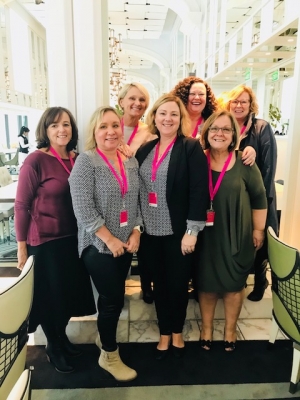 Our Team at Sisterhood Womens Travel
Our wonderful team of experienced tour hostesses share your passion for travel and can't wait to welcome you to your next adventure! No matter who you are lucky enough to have hostess your group, you'll find us all warm, friendly, nurturing and supportive. Life is all about getting out of your comfort zone and what better way to discover the world than under the guidance and encouragement of a friendly professional in an amazing small group environment! When the time is right for you to take the plunge - don't worry we're here to catch you!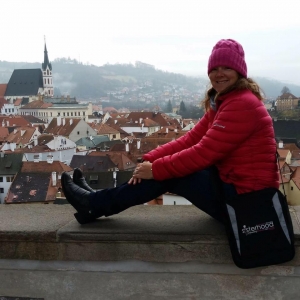 Hayley Morris
Founder / Hostess / Travel Designer
As the founder of Sisterhood Womens Travel and owner of an award winning travel agency - "I've been in travel for over 17 years and identified the need for a touring company to provide fully inclusive, interesting tours just for women". Twelve years on and with over 1000 travellers Sisterhood Womens Travel has become one of Australia's most successful women's tour companies and the first women only tour company to have been granted an exemption from the Equal Opportunity Act 1995.
If you do what you love - your passion will rub off on other people. Two things I love to do: one is to travel and I've been lucky enough to experience many places in the world both independently and within a group environment. The second thing I love to do is bring like minded women together to share travel experiences and the opportunity to make new friends in the process, not just whilst on tour but beyond. I've been to Alaska, Sri Lanka, Bali, Fiji, Vanuatu, Thailand, New Caledonia, Cook Islands, United Kingdom, River Cruising in Europe, France, Italy, Greece, Germany, Austria, Czech Republic, Hungary, South Africa, Uganda, Zimbabwe and Zambia, New Zealand, Singapore, Malaysia and Sabah, Morocco, Egypt, Jordan, Taiwan, India and the USA and Hawaii I can't wait to see more with you for company…!

One of the things I love about travelling with a group of inspiring women is that we are all brought together to share a passion for travel and to see our amazing world in the company of friends, what better way to travel! To share experiences, to share stories, to have a laugh at the end of the day and to immerse ourselves in our wonderful surrounds, I am truly privileged to have this amazing opportunity and I look forward to you joining me!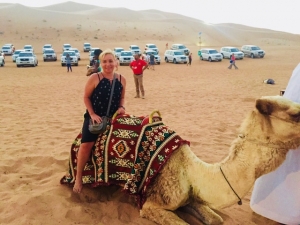 Donna Simmons
2IC - SWT Central / Hostess
Travelling is in my blood. I've been in the Travel Industry for over 28 years. I've been lucky enough to travel to USA, including New York, San Franciso, Las Vegas and Mexico. I've enjoyed Fiji, Vanuatu, Noumea, Tahiti, Bali, New Zealand, Vietnam, Cambodia, Thailand, Malaysia, Singapore, Croatia, Spain, Italy and the Netherlands. I've sailed and railed throughout Europe but also love travelling in my back yard including exploring Central Australia, Tasmania, Queensland, New South Wales and both Kangaroo and Lord Howe Islands. I am excited to be travelling to South Africa later this year to compete in a marathon (my other love!) and I can't wait to be a Sister in the Mist in November. I've recently returned from my maiden Sisterhood voyage to Uluru on our recent mini break. With 17 funloving "Sister's" it was an amazing experirence and I look forward to meeting you either at Sisterhood Central or on my next tour!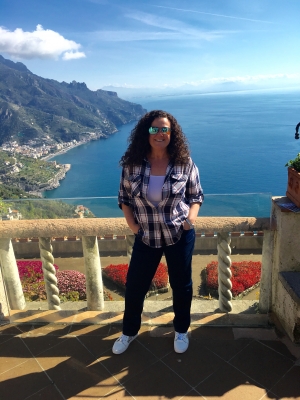 Zeeva Zarfaty
SWT Central / Hostess
Born in Australia but immigrated to Israel with my family at a young age, I grew up there, finished my studies, and spent 3 years in the navy as an intelligence officer. My first taste of travelling was at 18 joining a camping tour in Europe and since then I have been infected by that famous travel bug.
I married a lovely Israeli and moved back to Australia where we had our two beautiful daughters. Throughout the years I kept travelling back to Israel to reconnect and visit family and friends and on each trip I'd explore another destination to tick off my bucket list. I've been lucky to visit many European countries, such as Turkey, Greece, Italy, Spain, UK, Scotland, the Netherlands, as well as a trip to the US, Morocco, Japan, China, Vietnam, Cambodia, Thailand, New Zealand, Fiji, Bali, Malaysia, Jordan and of course Israel.
At Sisterhood Womens Travel I love the passion of women on the move and the many inspiring itineraries whilst offering a social networking and the opportunity to explore and make travel dreams come true and I look forward to seeing you on tour very soon!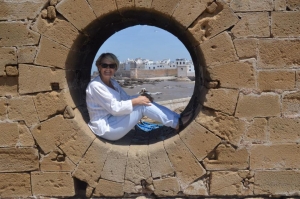 Carolyn Allen
Hostess
My feet first began to itch when I escorted coach tours for Contiki through Europe in 1980. Since then I've enjoyed a very varied and respected career in the travel industry servicing retail, corporate, group and conference clients.

I have travelled to all corners of the globe and taken many groups with me along the way. I enjoy 'getting down and dirty'
with the locals and my knowledge of all things off the beaten track is exceptional.

I love weaving my magic over groups of 'Sisters' to amazing destinations including Morocco, India, Borneo and most recently Kamalaya Wellness Retreat in Koh Samui .

I am passionate about travel and like nothing more than to share new and wonderful experiences with my fabulous travelling companions.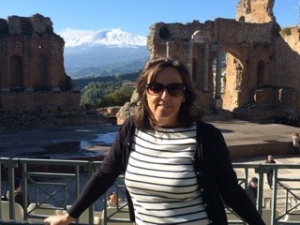 Denise Moore
Hostess
I am and always have been an absolute travel enthusiast. My love of travel began when my Dad returned home to Ireland from a business trip to Germany in the late 60's and wowed the family with his experiences and his few words of German. Before embarking on my Travel Career, I studied and worked in Europe where I gained first hand knowledge of Mainland Europe and its diverse cultures and people.

I fell head over heels in love with France after living there for 6 months- and I have never recovered! I then spent 7 years in working in Germany while travelling all around Europe at weekends and during my holidays and then moved to London for a further 7 years. My husband, 2 children and I moved to Melbourne in 2000 and I have never looked back.

I have been working in Travel since 1986 and have travelled extensively but have many places yet to tick off yet. I have visited the UK, France, Germany, Belgium, Luxemburg, Holland, Spain, Czech Republic, Austria, Switzerland, Morocco, Tunisia, Sweden, Finland, Italy, USA, Caribbean Islands of Saint Lucia and Jamaica, South Africa, Thailand, Malaysia, Hong Kong, Vietnam, The Philippines, Singapore and New Zealand and hopefully this is just the beginning! I am very excited to be involved with Sisterhood Womens Travel and look forward to our new adventures together.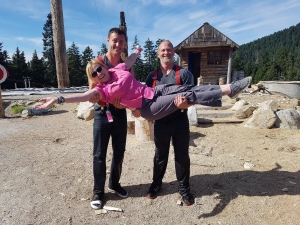 Simonetta Seri
Hostess
Do you have 'itchy feet' too? (Luckily I have a very understanding & supportive husband!).
There is something special about travel that makes it so intoxicating and I love experiencing new sights, religions and cultures (the good, the bad & the ugly) and, of course, the food!
I have worked as a tour leader for several years and am a qualified paramedic. It is my job is to ensure your travel experience is joyous and memorable. I have found group travel to be so much fun with surprising and serendipitous moments.
I am delighted and excited to be part of the Sisterhood team, and can't wait to meet you on our next 'feet scratching' adventure. Ciao!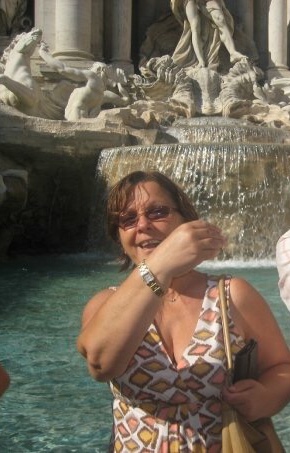 Dawn Caputo
Hostess
My first overseas trip was at the tender age of 19 (yes of course it was to Bali) and once I was bitten by the travel bug, there was no stopping me!
My next trip began as a two-month visit to family in Canada, Greece and Italy. However, it developed into an 18-month adventure through Europe and eventually coming home overland. Yes, it was the 70s, and I embarked on the "hippie trail" through Turkey, Iran, Afghanistan, Pakistan, India, Nepal, Thailand and Indonesia.
Needless to say, upon my return to Melbourne, I did not complete my social work course, and enrolled into a Diploma of Travel and Tourism. This started my career in travel which now spans close to 30 years. Over this time, I have escorted many groups to Europe, and my aim has always been to impart my love of travel, meeting new people and experiencing different cultures. Working in travel has also allowed me to maintain connections with my family in Greece and my husband's Italian heritage and enjoy many overseas adventures with my family.
I look forward to bringing my passion for travel and people to Sisterhood Womens Travel!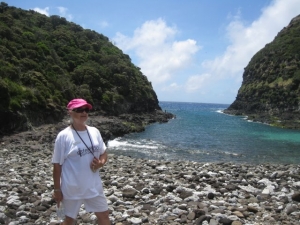 Pamela Thompson
Mum / Public Relations
As Hayley's Mum I have been with Sisterhood since its inception 14 years ago...first as a tour hostess and now as an office support and public relations contributor. My hostessing during fifteen tours introduced me to many wonderful women on their individual journeys and I was priveledged to share many life changing adventures with them. To see women depart, often as strangers, and return with new found friendships, supports the wonderful concept of women only travel, and I am proud of Hayleys achievements.