The first of it's kind - our new option for travellers - Pop Up! If you are the type of traveller who enjoys plenty of free time and independence, then a Pop Up tour is perfect for you! Designed to include return airfares, accommodation including breakfast, transfers and orientation city sightseeing tours not to mention friends for company - the rest of the itinerary is up to you. You can enjoy free time to shop, sightsee or be pampered, the choice is yours and your Sisterhood Tour Manager will be on hand to facilitate any additional arrangements you'd like to ensure your enjoyment of your Sisterhood Pop Up Experience! Usually longer stays at each destination to really give you the cultural feel of a place. You will need to be independent, active and be able to manage your own luggage whilst on any of our Pop Up tours.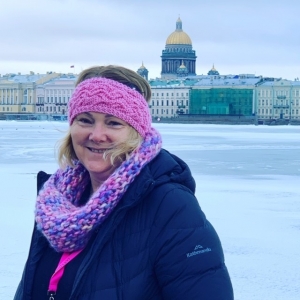 About the Author: Hayley Morris
The founder of Sisterhood Womens Travel and owner of an award winning travel agency - "I've been in travel for over 13 years and identified the need for a touring company to provide fully inclusive, interesting tours just for women". One of the things I love about travelling with a group of inspiring women is that we are all brought together to share a passion for travel and to see our amazing world in the company of friends, what better way to travel!